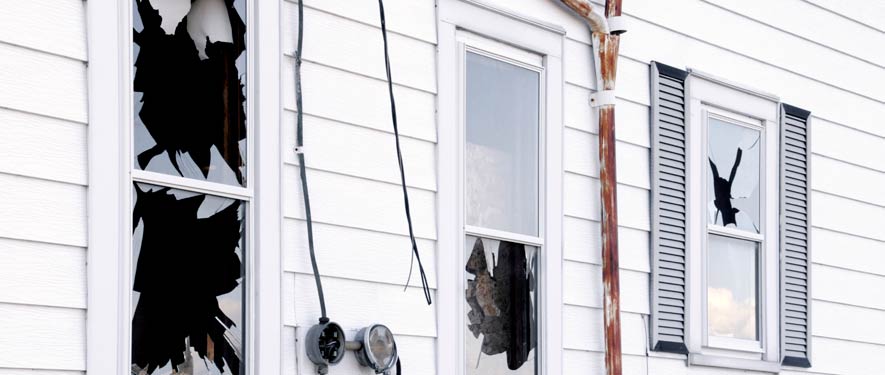 Vandalism and Graffiti Cleanup
Our communities have received some significant vandalism damage to many of our institutions, offices, and retail establishments. In many cases, due to broken storefronts and windows, the premises are left open to the ravages of looters and the elements. A phone call to our offices will bring our well-prepared crews to secure your building's broken doors and windows with our rapid board-up response for our fellow business owners and institutions in Azusa, Covina, and Irwindale.
We will:
Clean up and remove all broken glass and debris
Secure your facility with board up
Help you to get back in business quickly
Another type of damage being inflicted on our commercial establishments is extensive graffiti. Fortunately, SERVPRO has the answer to removing graffiti cleanly and completely with our amazing line-up of SERVPRO Professional graffiti removal products, capable of safely removing spray paints even from an automobile's finish.
One of the keys to the best results in removing spray paint from surfaces is to remove it as soon as possible. If your property has been damaged by graffiti please call us immediately so we can get the earliest possible start on the cleaning. Likewise with vandalism: boarding up, cleaning up, and securing your facility as soon as possible will help discourage further looting and reduce damage from exposure to the elements. Call SERVPRO of Azusa Covina today for a rapid response to Vandalism Cleanup and Graffiti removal.
Need Vandalism and Graffiti Cleanup Services?
Call Us Today – (626) 387-4111
SERVPRO of Azusa / Covina will act quickly to remove vandalism and graffiti from home and commercial spaces. In addition to removing spray-painted graffiti from exterior walls, we can also clean driveways, walkways, asphalt, metals, wood, glass, plastic, and masonry. Our highly trained technicians can offer the following services:
General cleaning and graffiti removal
Brick, stone, and concrete cleaning
Debris removal