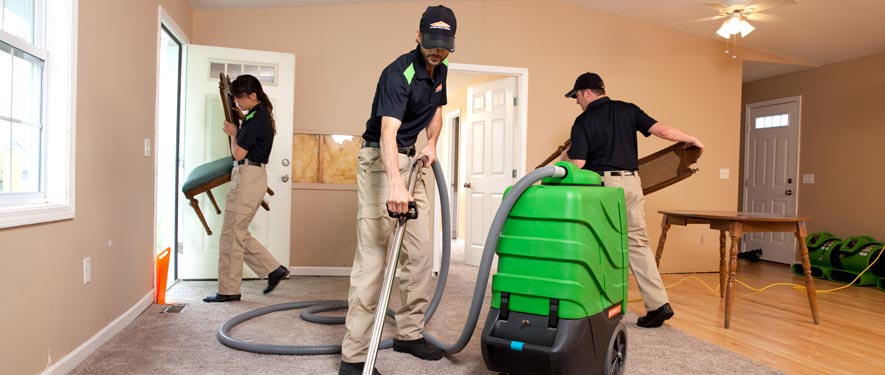 Residential Cleaning Services
As we are part of a Large Loss Recovery Team encompassing the resources of many area brand locations to address substantial loss incidents that affect our area, we can quickly address widespread emergencies with confidence and efficiency. We have overseen the fire restoration and recovery of a local hotel structure, resulting in a total of nearly a million dollars in structural and secondary damages. With extensive experience and IICRC-Certifications in multiple facets of the restoration industry, we can quickly respond to all emergencies that threaten commercial properties from Duarte to Glendora.
That same dedicated approach goes into cleaning services that we can provide either following a disaster or on an as-needed basis for the improvement of aesthetics and function. We can remove graffiti and vandalism, deep clean carpets, remove odors, and restore/clean damaged or soiled contents. We strive to make this process as convenient and efficient for you as possible so that we can schedule this cleaning at the best time for you, even after hours.
Need Cleaning Services?
Call Us Today – (626) 387-4111
Residential Cleaning Services include:
The SERVPRO carpet and upholstery cleaning service will not only get out the dirt you see, but will also remove the unwanted dust you don't. A professionally cleaned carpet and furniture may make all the difference in brightening up a room and freshening up your home.
We all have tasks around the house that don't make it to the top of our priority list. Properly maintaining your home's air ducts should not be one of them. Regular duct cleaning can increase your home's heating and cooling efficiency and improve the quality of the air you and your family breathe.
Your basic cleaning service is not going to have the expertise to effectively deodorize your home. Take advantage of SERVPRO's residential cleaning services to remove unwanted odors.
Our experts are ready to assist in the clean up of sewage and other biohazard materials and provide deep cleaning services for your home. Find out more about our franchise professionals.