Commercial Water Damage Projects in Irwindale
4/9/2018 (Permalink)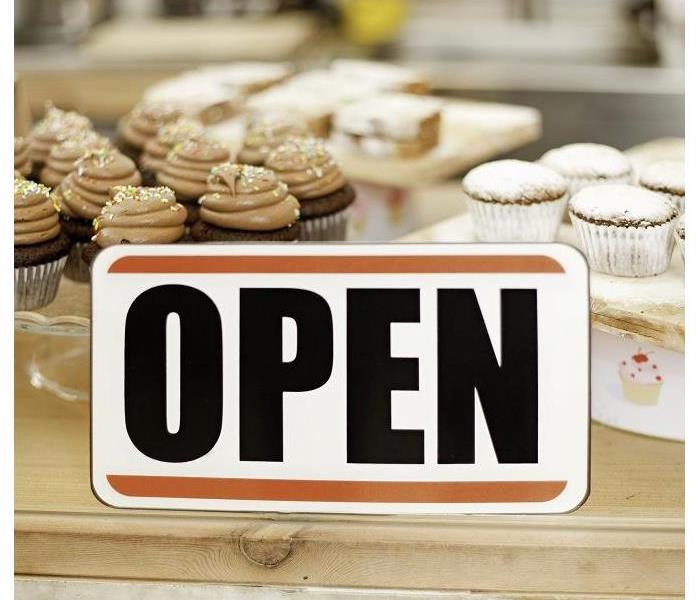 When possible, SERVPRO will remediate damage during your business's closed hours in order to not interfere with normal operations.
SERVPRO Works Quickly to Get Your Business Back to Operating Normally after Water Damage
Sometimes appliances or pipes break inside your Irwindale bakery that causes water to leak everywhere. It is never a good thing when you go to open your bakery in the morning, and it is flooded. Many times a water damage problem can cost your business money if your bakery cannot function.
When mitigating issues at a business, we try to complete work without costing you even more money. SERVPRO's commercial damage technicians in Irwindale have experience in mitigating problems in a way that negatively affects your business as little as possible. Often we change how we complete our processes so that our work does not get in the way of your company's daily operations.
As soon as our IICRC certified technicians enter your bakery, keeping your business operating is the number one goal. We first fix the source of the problem so that water stops entering the building. Next, we take measures to ensure the safety of our workers, your workers, and customers.
Any hazards that we can repair such as falling down drywall or trip hazards we fix. Any other hazards such as electrical shorts we call in professionals to fix so that the work area is safe to begin restoration procedures. We block off and post "danger" signs around the areas that remain unsafe for workers without protective equipment.
Any areas that are wet pose slip hazards and we make sure we post "caution wet floor" signs. We then begin extracting water sometimes a small section at a time so that your customers can still order from your bakery. We block off one part, extract all of the water we can from that area, then move our ropes over to another area so that people can still walk through your business.
Sometimes if the area is safe for you to keep your business operating but it is challenging to stay operating while we work, then we complete our duties after business hours. During extraction, we secure the area and post wet floor signs then complete the work when the bakery is closed. During the drying process, we sometimes set up equipment when your business is closed then remove the drying equipment right before you open the next day.
Often we can dry out a structure during the closed hours of your business. For professional help mitigating problems while keeping your business operating, call SERVPRO of Azusa / Covina at (626) 387-4111 24/7.
Click here for more on Irwindale.