SERVPRO - Commercial Fire Restoration for Irwindale Rental Homes
2/18/2022 (Permalink)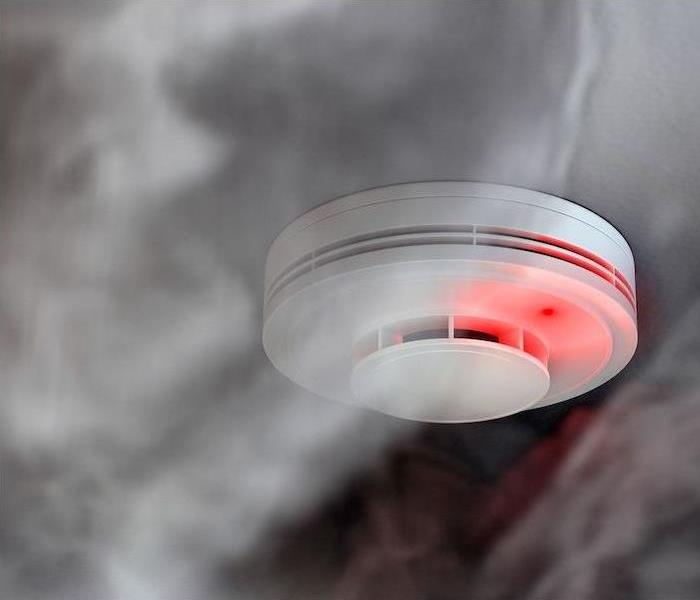 If you find yourself in need of assistance with fire damage remediation, call SERVPRO at (626) 387-4111.
Smoke and Soot Cleanup for Different Types of Commercial Fires – Call SERVPRO
Commercial fires in Irwindale cover all types. Every fire is different depending on the fire, the building, commercial factories, warehousing, strip malls, and large rental buildings housing a combination of residential units and small stores. The smoke residues from the fire often create more cleaning requirements than the actual fire. Smoke residues and odors travel into other rooms and units, along with inter-room plumbing systems, open doors, and even through small holes. Machinery, tools, products, carpet, fabrics, clothing, and flooring materials are affected.
SERVPRO provides commercial properties in Irwindale with fire restoration and clean-up for all types of fires. We remove charred materials, perform controlled demolition of the structure and provide repair and restoration services to our commercial clients. We work closely with the client's insurance adjuster and the client to meet their needs.
Our SERVPRO fire technicians also assess the type of fire and the smoke residue produced to determine the appropriate cleaning methodology. For example:
Low heat fires produce a wet sooty smoke residue
Fast burning high heat fires produce a dry smoke residue
Grease fires produce protein soot which has a high pungent odor
Furnace fires produce an oily smoke residue
Our technicians often encounter two or more types of residues and odors while cleaning up after a fire. We use a combination of vacuuming, water, and detergents along with solvents to clean porous and non-porous surfaces. Applying the wrong cleaning agent to a fabric can cause the residue to be pushed further into the material, cause smearing on non-porous surfaces, and make it difficult to clean.
SERVPRO's experience cleaning up after a fire along with repair and restoration services make us the number one company to call for assistance recovering from a commercial fire.

Call SERVPRO of Azusa / Covina and nearby areas. We can help 24/7. Call (626) 387-4111.