SERVPRO Offers Mold Removal for Covina Commercial Buildings
7/2/2021 (Permalink)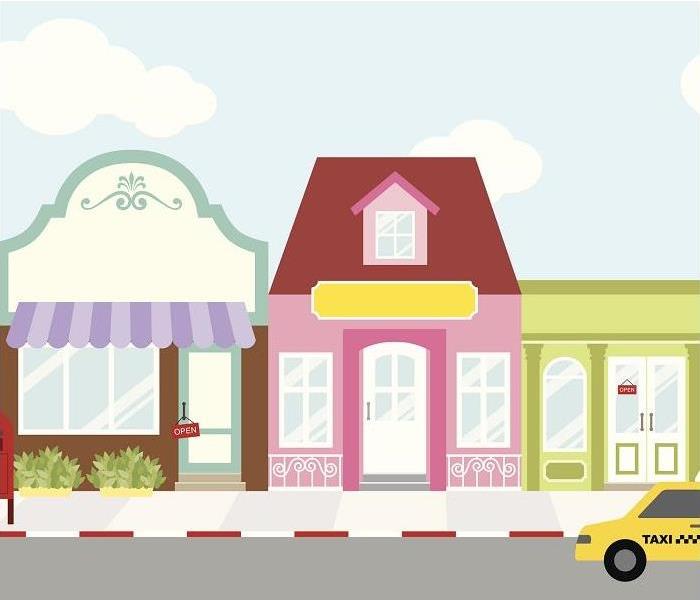 Mold is common in our area, in homes and businesses. SERVPRO is always on call to respond your mold damage remediation needs.
Need Mold Removal in Covina Commercial Structures – Call SERVPRO
The first hint that mold in your Covina commercial building may be a problem is a strong, musty odor in the air. It may emanate from only one area of your facility; however, the musty smell can be noticed throughout your commercial structure. Your employees and customers may also be worried about the mold since mold can cause health effects.
SERVPRO offers mold removal services to commercial offices and structures in Covina. Once the source of the mold is identified, our mold removal technicians can advise on the remediation plan required to resolve the infestation. It is also essential to remove the source of moisture that led to the formation of the mold in the first place.
Nonporous materials can be cleaned and removed to a staging area until the entire area has been cleaned. Porous materials such as fabrics, drywall, insulation, and carpeting infested with mold must be removed in many situations. Large infestations may require clean rooms, containment rooms, and decontamination rooms to house equipment and protect the remainder of the commercial building.
SERVPRO can discuss the following services with you and what may be required for mold removal in your commercial structure:
Mold Inspections
Mold Remediation and Removal
Black Mold Damage Repairs
Call SERVPRO of Azusa / Covina for mold removal in Covina and surrounding areas. We can help 24/7. Call (626) 387-4111.