Will Prompt Covina Fire Damage Restoration Get Your Business Back on Track?
4/19/2021 (Permalink)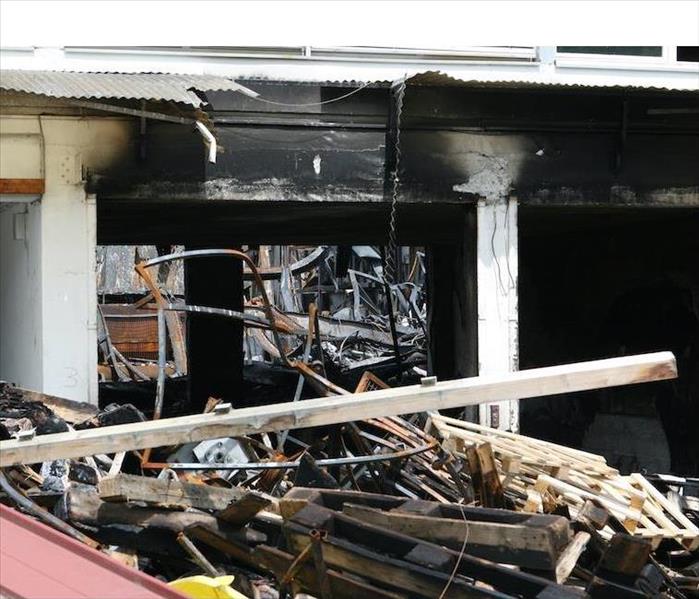 Commercial fire damage restoration is a specialty of SERVPRO. We have the manpower and equipment for any size disaster.
SERVPRO offers comprehensive fire and smoke damage restoration and cleanup for Covina's commercial buildings
Businesses suffering from smoke and fire damage must act decisively, arranging quickly for professional restoration of fire damage in Covina. When a store, restaurant, or office shuts down to cope with fire or smoke remediation, it risks losing customers permanently. Partnering with a reputable fire damage restoration firm like SERVPRO demonstrates that your business commits to resuming operations rapidly, giving your market base confidence that you can meet their needs again within a reasonable amount of time.
Water and Fire Damage Restorations of Covina Commercial Properties Are SERVPRO Core Services
Both your business and the Covina community benefit when cleanup and restoration of fire and smoke damage proceeds fast. SERVPRO fire and smoke damage recovery technicians are ready to deliver emergency services after the safety assessment and planning phase. Most commercial fire restoration scenarios involve mitigation of fire control consequences, including firefighting water damage management. SERVPRO crews have training and experience in all water and fire damage recovery phases to get you back in business serving your Covina base. We help assess, mitigate, and remediate all aspects of:
Water & Fire Damage Restoration
Smoke Damage
Smoke Remediation
Contact SERVPRO of Azusa / Covina 24/7 for a fast and expert response to fire and smoke damage. Call (626) 602-8299 immediately, so we arrive as the firefighters make their exit.
Contractor Licenses:
CSLB: 976913