The Simple Way to Fix Your Water Damaged Business in Covina
7/23/2019 (Permalink)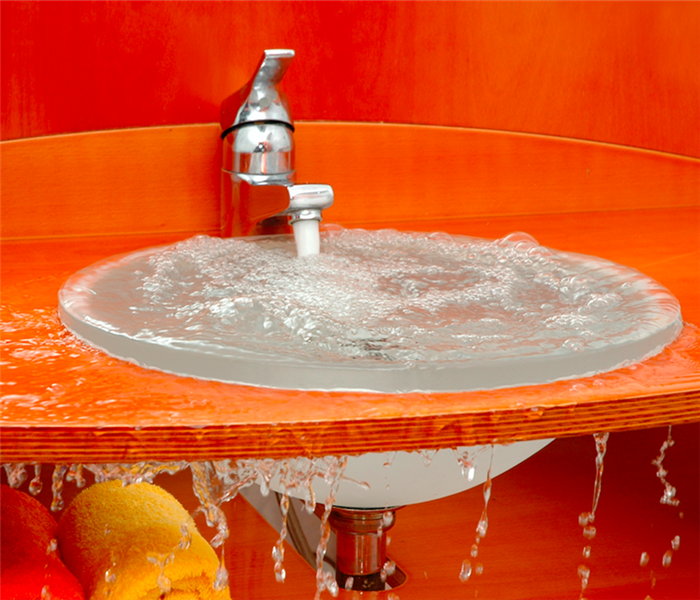 Mishaps can happen anywhere in your Covina business. Call the remediation professionals at SERVPRO today for help.
Protecting Saturated Short Pile Carpets in a Covina Office
Short pile carpeting is not something offices throughout Covina have installed for their plush feel and appearance, but they do serve a practical purpose in being easy to clean and inexpensive to replace or initially install. Whenever disasters like water loss incidents occur, the carpeting becomes one of the first materials affected as even the thinner short pile variety can still become heavily saturated and allow permeation to the subfloor padding and poured concrete base flooring material underneath.
As much as you want to protect all areas of your business when water damage affects your Covina office building, starting with the areas most likely to become the most significantly damaged can reduce out of pocket expenses and keep your doors open despite widespread recovery efforts. Our SERVPRO professionals have a fast and confident response to commercial properties affected by water loss incidents, as we have a leading inventory of tools, equipment, and products to quickly gain control of these situations.
With the right response, even during the spreading water crisis, the right preventative steps can get taken to reduce saturation and ultimately save the carpets. With these same carpets featured in every open area of the entire office building, this can save substantial tear out and replacement if you cannot obtain the precise matching design and color scheme for the flooring material.
Padding and the concrete beneath are also at risk for water damage if the carpet itself holds this damage for extended periods. Padding is also porous, allowing for substantial absorption which can allow the concrete beneath to begin leeching this moisture slowly with direct exposure. If this damage becomes too extreme, the carpets might require partial removal so that drying mats and other specialized recovery equipment can get installed by our SERVPRO professionals.
Whenever water loss incidents occur in your office, you have a finite amount of time to secure the right personnel to make the situation less costly and dramatic to your business. Our SERVPRO of Azusa / Covina team can arrive quickly with the experience to make it "Like it never even happened." Give us a call at (626) 387-4111.
Click here to see more about Covina.